Group Key Portfolio Metrics
Group GAV 06/2023
€12,209,18 m
# of assets

58 Spain 17

 France

Total Surface 
1,616,063 sq m
Total EPRA Vacancy 
3%
Capital Structure Metrics
Market Capitalization(2)
€3,00 bm
Recurring earnings 2Q 2023
€86.89m
Net Tangible Assets (NAV) 06/2023 (€/share)
10.88 €/share 
Group LTV(3)
39%
Investment Grade Rating
BBB+ Stable by S&P
Baa2 Positive by Moody's
Business Mix
GAV del grupo
Colonial's strategy has clearly decided by the office market, assuming 97% of its total business.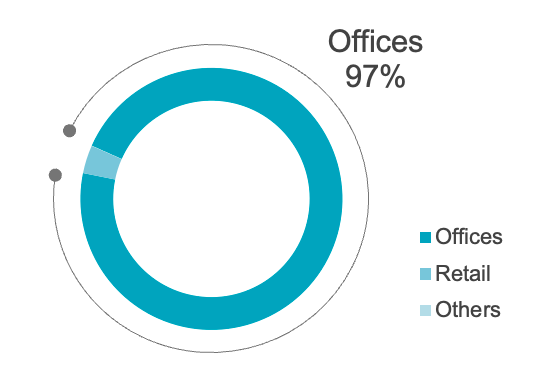 The business model is located development, rehabilitation and operation of high quality offices in prime locations, mainly the CBD (Central Business District).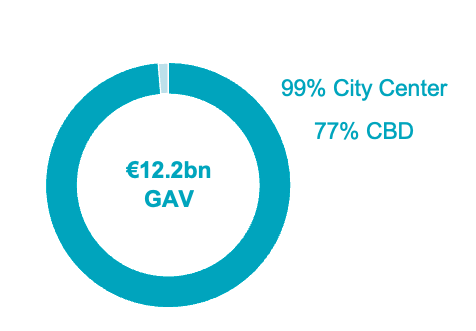 The Colonial Group aims to work on improving energy efficiency based on energy certification processes in order to implement continuous improvement processes in buildings.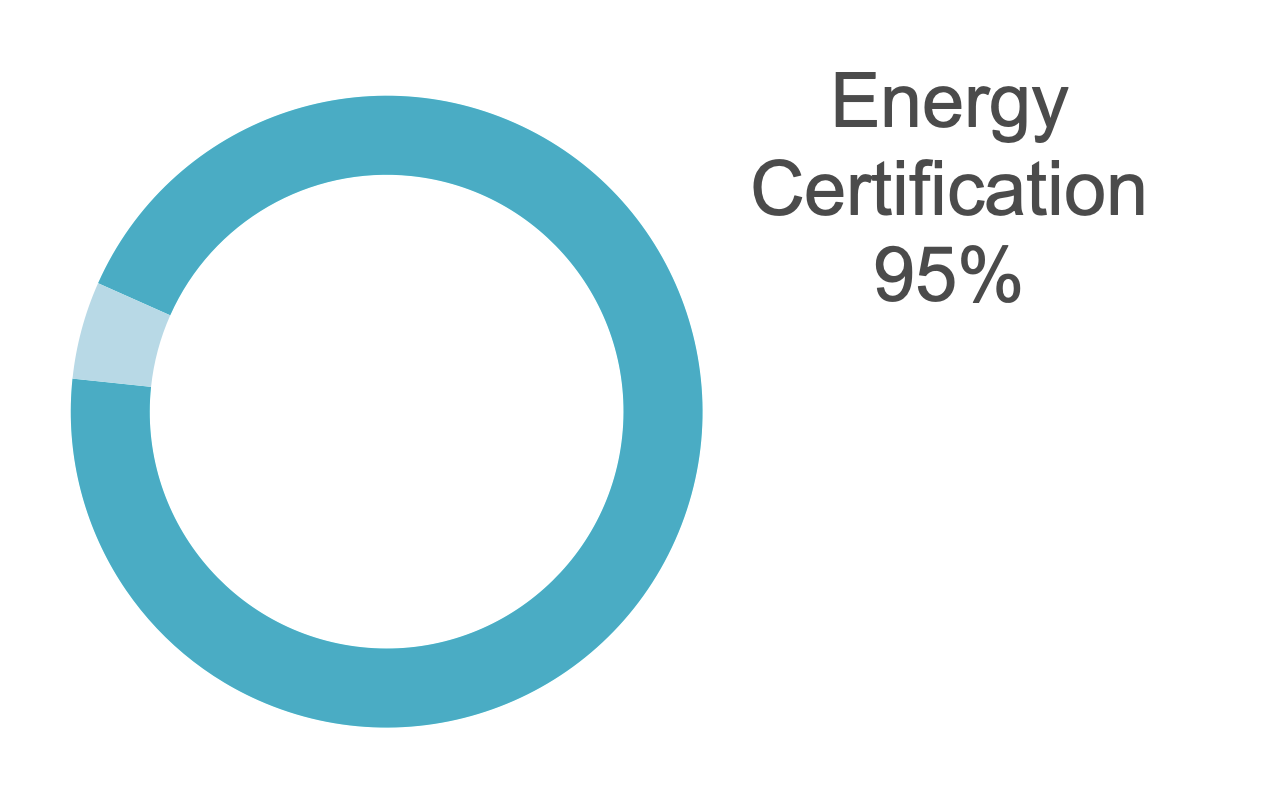 A pan-European strategy diversified markets offices in Barcelona, Madrid and Paris.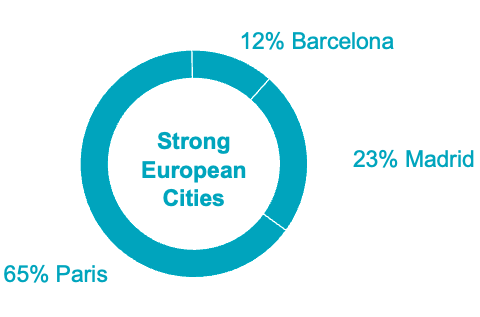 References
EPRA vacancy:financial vacancy according to the calculation recommended by EPRA (1-[Vacant floorspace multiplied by the market rent/operational floorspace at market rent])
At June 30, 2023
Net debt Group /GAV Group